Grooming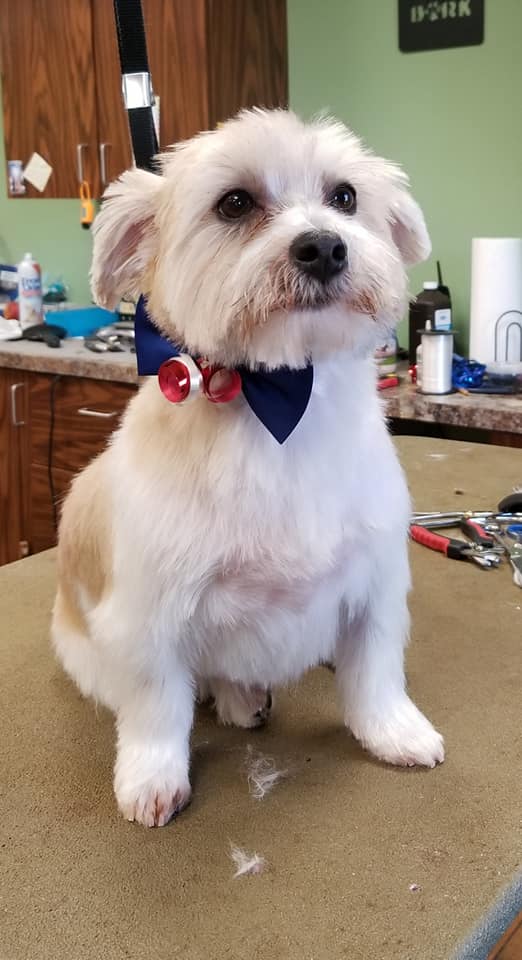 Grooming Hours
Monday: 7 AM - 5PM
Tuesday: 7AM - 5PM
Wednesday: Closed
Thursday: 7AM - 5PM
Friday: 7AM - 5PM
Saturday: 7AM - 5PM
Sunday: Closed
Closing hours may vary according to how appointments are scheduled.
We groom all breeds of dogs, we have many different packages available as well as owner designed packages. Skin and Coat health require regular grooming and the correct product for each individual coat and skin characteristics.
South Paw offers a wide variety of shampoos and conditioners and our staff is trained to determine the best products for your pets skin and coat. We will also use special shampoos prescribed by your veterinarian.
When you make your appointment please let us know if your dog has any special needs and should be groomed in an in-and-out situation. If your pet is elderly, difficult to handle, or needs to be muzzled, we will require extra time with your pet.
Important Information
We are booking appointments for grooming 5-6+ weeks out. We highly recommend booking your next visit in advance at the end of your current visit.
Grooming times are an estimate. There are many variables that can increase the time needed to finish a grooming appointment, such as potty accidents, extremely matted dogs, or medical needs. The dog also needs to be comfortable while being groomed, and getting them relaxed takes time as well.
---
Services include:
Bath Service

Bath
Hand Blow Dry (We do not cage dry)
Brushing
Nail Trimming
Ear Cleaning
Bandanna/Bows/Feather Extensions
Ear Plucking (Upon Request)
Anal Gland Expression (Upon Request)

Full Haircut

Includes Full Bath Service
Professional Haircut
Paw and Pad Hair Trimming

Mini Groom

Includes Full Bath Service
Scissoring the face
Scissoring the feet

Services while you wait

Nail Trims & Filing ($10, $14 w/ filing)
Ear Cleaning ($5)
Ear Plucking ($10)
Anal Gland Expression ($10)
Face Trims (between $5-$20 depending on breed)